For the upcoming months ALLOS and its partners are invited to give talks at several major industry and scientific conferences around the globe.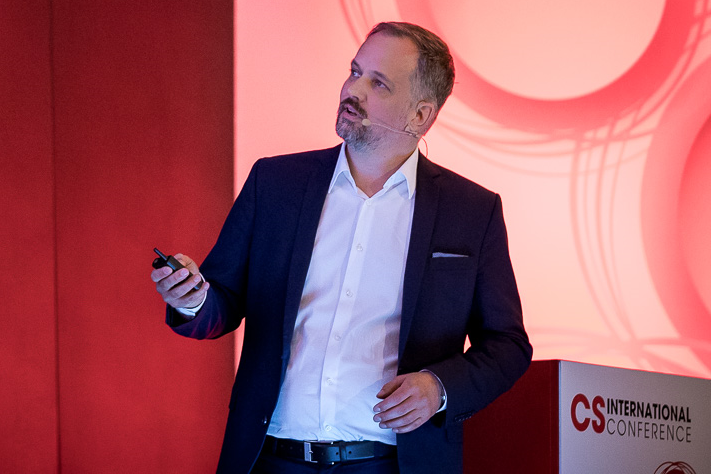 October 2018, SEMI Equipment and Manufacturing, Nanchang
For October 24, 2018 ALLOS' CEO Burkhard Slischka is invited by SEMI China to talk about "GaN-on-Si manufacturing for micro LED and High Power Electronics applications" at its "Compound Semiconductor Equipment and Manufacturing Conference" in Nanchang, China.
November 2018, IWN, Kanazawa
On November 12, 2018 ALLOS' CTO Dr. Atsushi Nishikawa together with executives from MOCVD equipment maker Veeco Inc. will give a luncheon seminar at the International Workshop on Nitride semiconductors (IWN) in Kanazawa, Japan and talk about our latest 200 mm results for micro and other novel LED application. Places at this invitation-only event are limited, please register through IWN webpage if would like to join.
At the same conference on November 17, 2018, Alaleh Tajalli from University of Padova will present a GaN-on-Si HPE paper co-authored with ALLOS and IEMN of France, titled "High voltage GaN-on-silicon with low-trapping up to 1200V (ED15-3)".
February 2019, Photonics West in San Francisco
On February 6, 2019 Dr. Nishikawa will present an invited talk at Photonics West in San Francisco, United States, which title is "Achieving high uniformity and yield for micro LED applications with precisely strain-engineered large-diameter epiwafers (Session 8: Paper 10940-71)".
March 2019, ISPlasma, Nagoya
Dr. Nishikawa will give an invited talk at the International Symposium on Advanced Plasma Science and its Applications for Nitrides and Nanomaterials (ISPlasma) at Nagoya Institute of Technology, Aichi, Japan from March 17 to March 21, 2019.
May 2019, Display Week, San Jose
On prestigious SID Display Week ALLOS' Burkhard Slischka will give an invited talk to present the company's latest generation of GaN-on-Si high performance material for micro LED and other novel display technologies. Display Week is the perhaps most important conference of the global display industry and will take place from May 14-19, 2019 in San Jose, USA.
We would welcome the opportunity to meet you at these occasions and to talk about technology and business with you. For further information or invitations to the IWN event please contact us at sales@allos-semiconductors.com.
Follow us in LinkedIn to not miss any updates.