It was a great honor and pleasure for our CMO, Alexander Loesing to be invited to present ALLOS' latest results on micro LED and meet so many of China's and international micro LED players – as well as the heavyweights from the local and international display industry.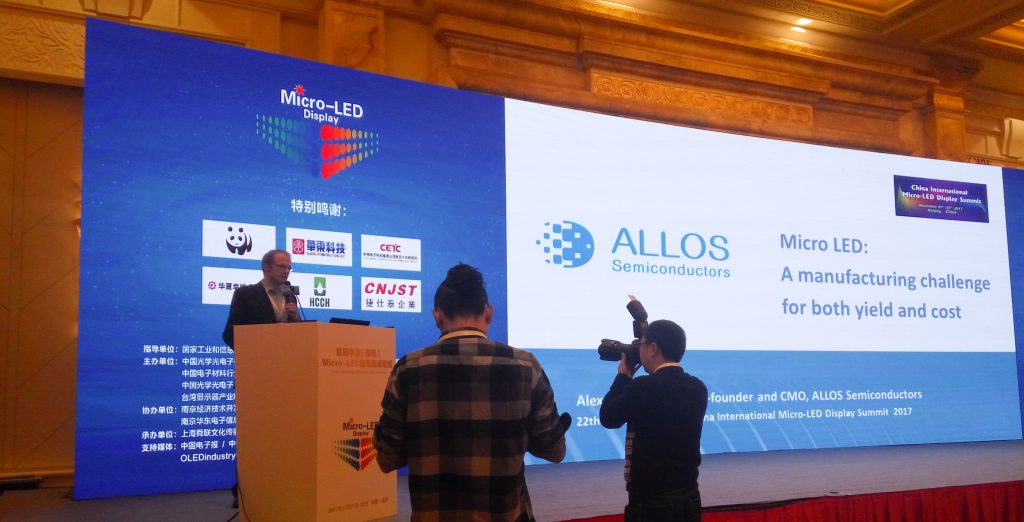 Alexander enjoyed the open discussion about the technical challenges and the time pressure to show tangible results was made clear by many of the presenters. ALLOS' presentation looked at micro LEDs being "A manufacturing challenge for both yield and cost" and showed why the difference between micro LEDs and conventional LEDs is favoring the switch from sapphire as the incumbent substrate to silicon.
For more information please contact our sales team at: sales@allos-semiconductors.com or give us a call at: +49-351-212 937-20.